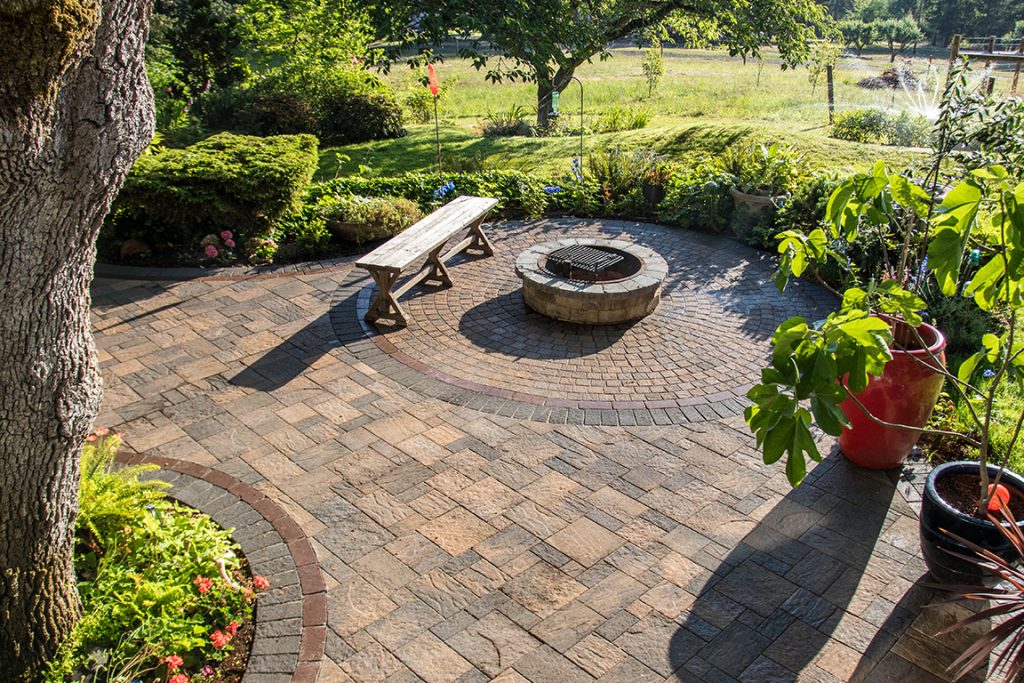 Pavers
The timeless beauty of paving stones adds an inviting dimension to your driveway, patio, or parking lot. With the diverse selection of stones available today, the options are endless. We'll work with you to improve the visual appeal of your property by discovering the hardscape that's right for you, and making it reality.
With three times the strength of poured concrete, properly installed paving stones are an attractive and durable solution for high traffic areas. Their outstanding strength also makes them an excellent choice for outdoor surface areas- like driveways, patios, walkways, and steps- a choice that will benefit you for decades.
Permeable pavers minimize storm water run-off, thereby reducing pollutants. This system consists of a layer of specially designed concrete pavers separated by joints filled with small stones. Water runs between the joints and flows through the underlying open-graded base, and back into the eco-system, much more directly than it would with more commonly installed surfaces like asphalt and concrete.
Walls
Whether you need a small garden wall to enhance your landscape, or a large retaining wall, you can trust us to design and build a wall that suits your needs. We can build walls ranging from one to forty feet high. We hire a professional engineer on any wall with its height exceeding Four feet (required by state law).
Fireplaces
Warm up your cool northwest evenings and bring your friends and family together around your own backyard fire pit or fireplace. There are many options available, including wood burning and gas; and we'll work with you to customize the fireplace that's right for you!